As promised heres the report from my good mate Adrian and his angling antics this weekend!
"I wasn't sure whether to go sea or river today but decided on the river as I fished the sea all last weekend and I haven't fished the river for ages. So I dug out the UL gear, tied on a 20lb single strand titanium leader and off I went.
There was still a lot of snow and ice on the ground and I couldn't get to park in my usual spot so had to walk a little way to the river. When I got there the water level was still quite low but the flow was reasonable and there was the right amount of clarity, about 3-4ft.
2nd swim upstream I hooked this little jack, about a pound or so, on a Rapala jointed Shad-rap 4cm.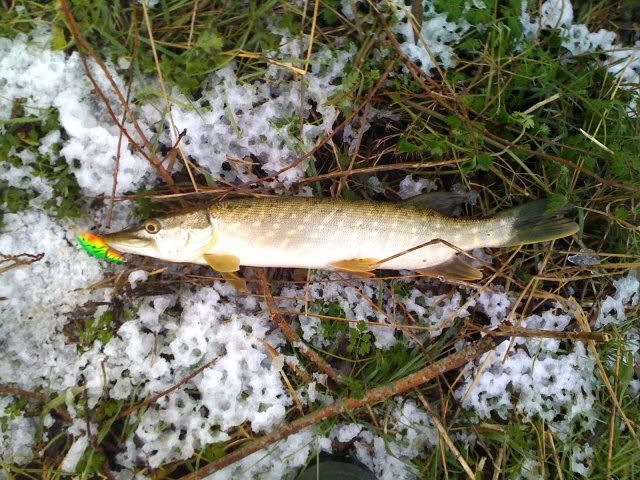 Good, I thought, the fish must be "on". But spoke to soon as I didn't get another take for nearly 2 hours. Had a pike of about 5lb on for about 5 seconds, then it was off.
Nothing again for 1/2hr so I thought I'd start making my way back to the car, and maybe go bassing somewhere. So, fishing back downstream, I then had these 2 jacks, both in the same swim. One about 4 lb and the other about 5lb.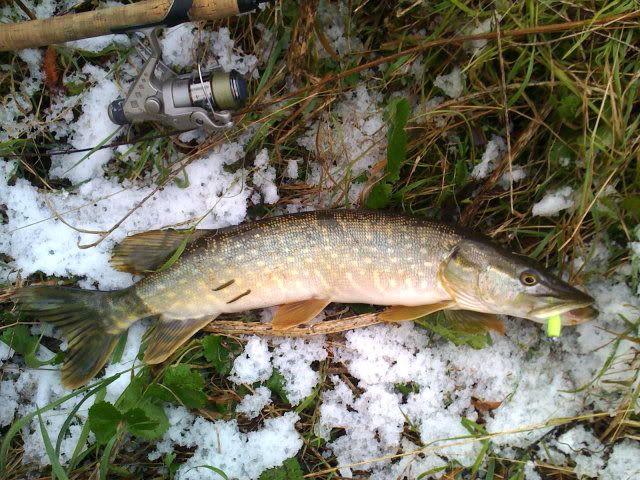 and
Moved down to the last swim and decided "last cast".
Fish on. After a short fight I landed and weighed it at 13lb7oz. My best pike this winter so far. By now it was raining hard so I had another couple of casts (had another tiny jack) then packed up back to the car.
On the way home to pick up the bass gear I changed my mind and thought I'd fish a different stretch of the same river. When I got there, the water was beginning to rise due to the rain and the snow melt and was becoming more coloured but I thought I'd give it a go. 3 casts and I had this lovely, deep bodied chub on - 6lb4oz.. That was the only fish in about and hour and a half. It was still raining hard, so I packed up and called it a day."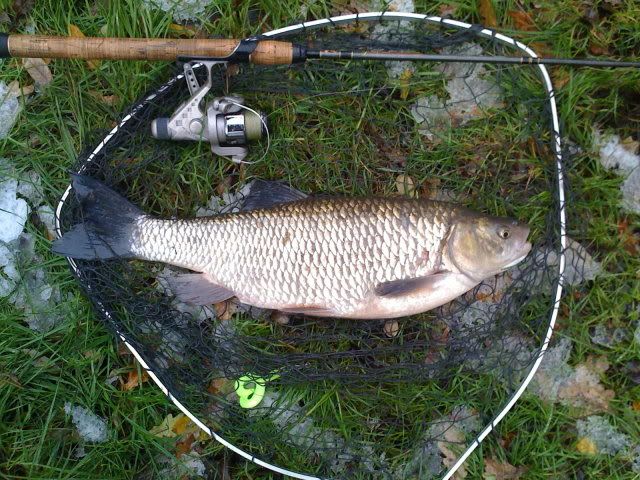 Id say thats a pretty good session!! nice to be out evenin if it is wet and cold! thanks again Ady keep up the good work! it'll soon be our Perch session time of year!
Danny